If good health keeps you going the extra mile, imagine what great health can do for you and all that you want to achieve. However, certain health conditions such as asthma and other breathing problems threaten to get the best of you and hinder you from giving your complete quality of effort. Don't let asthma attacks become hinder you from giving your best–stay at the top of your game with the help of the Indoplas Nebulizer Compressor.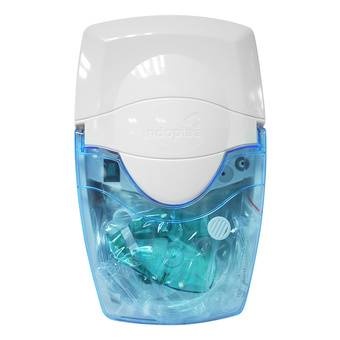 A nebulizer is used to administer medicine for asthma in the form of a mist so it can be inhaled. The most commonly used nebulizers are called Jet nebulizers. Meanwhile, a compressor is the device that drives the nebulizer, as it compresses room air and blasts it at high speed to turn medicine into a mist of fine droplets to inhale. The Indoplas Nebulizer comes with a durable and precise Japanese-engineered design. Being compact and highly portable, it gives you just what you need to keep breathing normally whenever asthma attacks.
Its simple One Touch feature makes this nebulizer easy and quick to operate. With just a press of a button, it eliminates the need to wait for your health and comfort, especially during emergency cases. Because of this, the Indoplas Nebulizer Compressor is certified user-friendly; a medicine tool that suits anyone affected with asthma, young or old. The Indoplas Nebulizer Compressor also comes with a handle that's easy to carry in a calming blue color. Store your Indoplas medical tool and allow yourself to stay and feel your healthiest self anytime, anywhere.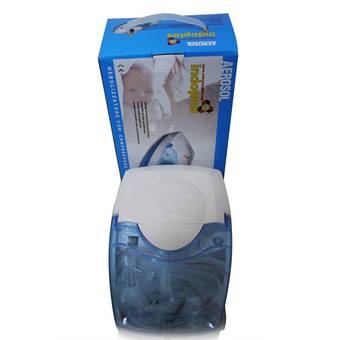 Health Comes First
Living a healthy lifestyle need not be difficult to achieve. But with today's hustle and bustle, you need all the help you can get in order to keep track of it. Let Lazada be your partner in working towards overall wellness. Browse and shop through its wide selection of medical monitors, thermometers, and other medical items in the Health & Beauty section and give yourself great health that's effortless and sustainable.